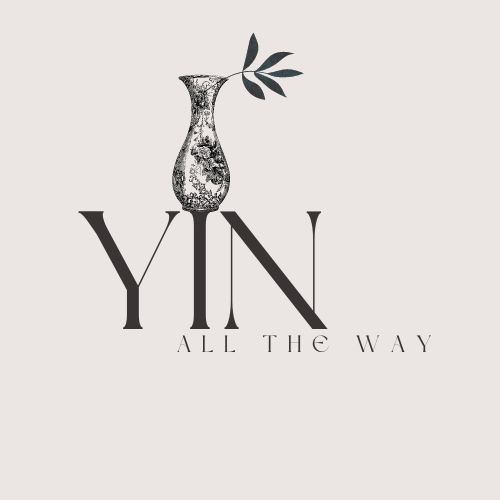 ( scroll for Spanish )
Yin all the way is a lifestyle that emerged from a question I had – is there such thing as extreme kindness and compassion? What would that feel and look like?
The answers are instant and in service of both my needs and that of others.
Let´s meet and explore this extreme kindness, towards ourselves and others through the help of deep stretching ( yin yoga), breathwork, meditation and chanting.
If you are interested in Yin all the way classes, do not hesitate to reach out.
Here is where Yin all the way happened in the past: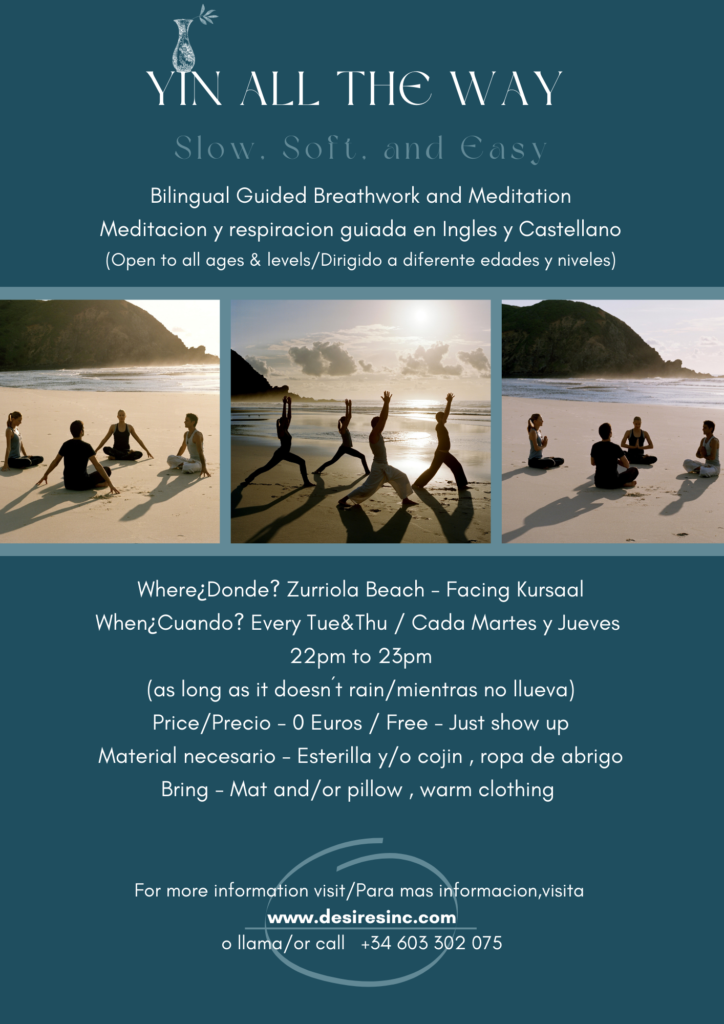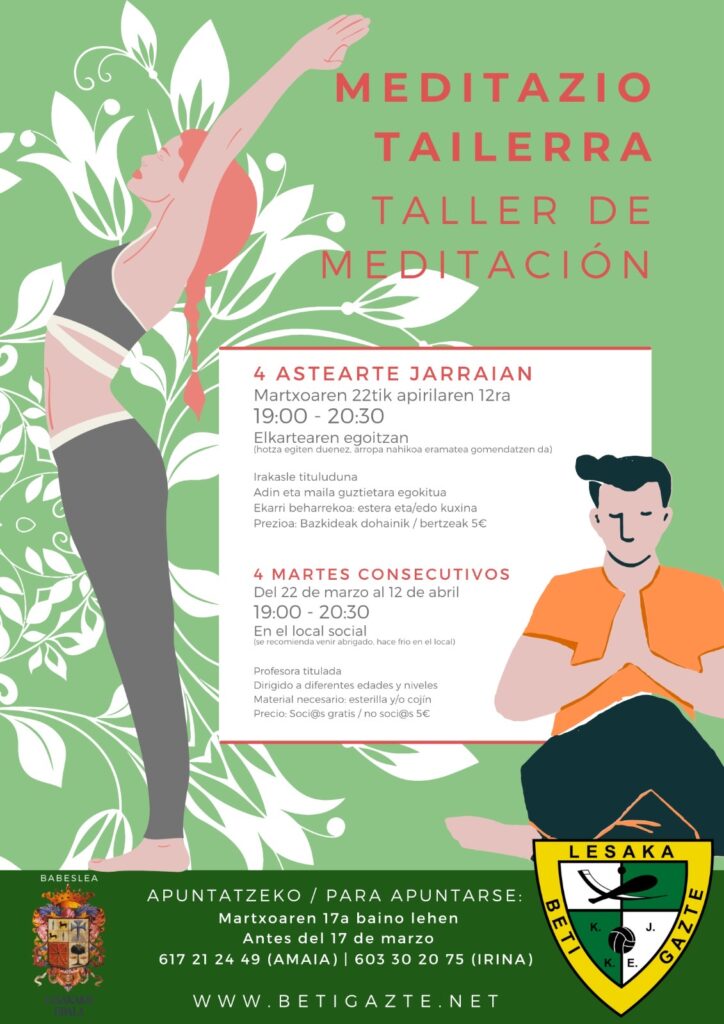 —————————————————————————————————————————————————-

Yin all the way es un estilo de vida que surgió de una pregunta que tuve: ¿existe la bondad y la compasión extremas? ¿Cómo se sentiría y se vería eso?
Las respuestas son instantáneas y están al servicio tanto de mis necesidades como de las de los demás.
Conozcamos y exploremos esta bondad extrema, hacia nosotros mismos y hacia los demás a través de la ayuda de estiramientos profundos (yin yoga), respiración, meditación y canto.
Si está interesado en las clases de Yin all the way, no dude en ponerse en contacto con nosotros.
Aquí es donde Yin todo el camino sucedió en el pasado :
(ver detalles en el volante de arriba)